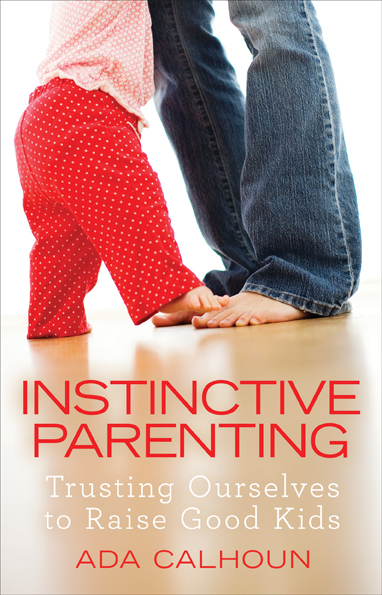 The great parenting blog MomFinds just posted the nicest review ever (also the first review!) of Instinctive Parenting. It made me tear up! Here's an excerpt:
Why We Love It: If you're the parent who steels herself before picking up a parenting book expecting to read just what you're doing wrong, it's time to start over with Ada Calhoun's new book, Instinctive Parenting: Trusting Ourselves to Raise Good Kids. Instinctive Parenting will be the best friend who talks you off the ledge with a gentle reminder: you're that baby's mother, not anyone else. Don't judge yourself.
They also say: "We recommend all moms read it." Woo-hoo!