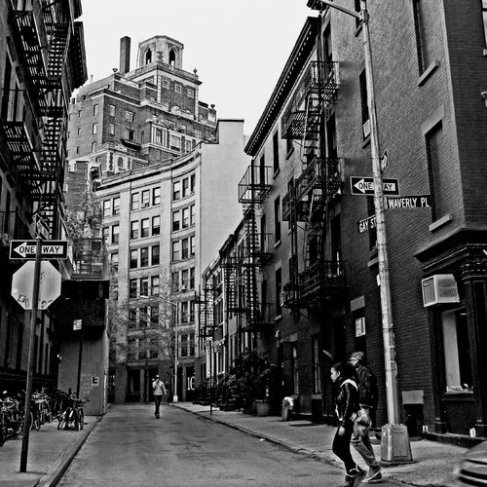 When I was in high school and interning at SPIN circa 1993, I dated musician guys who would read The New York Press while eating borscht at Veselka and ignoring their younger non-girlfriends. Now I get to review a book by the guy who wrote (if memory serves) that entire paper.
Here's a little of the review (in the New York Times Book Review's Summer Reading issue, of John Strausbaugh's The Village): Hail, hail, the gang's all here: a galaxy of scoundrels, artists and geniuses commingle in John Strausbaugh's ambitious 600-plus-page history of Greenwich Village. Strausbaugh ...turns a collection of stories and profiles into something less like a textbook than a party spinning happily out of control.
Read the rest here. And note how I can't help shilling for Dawn Powell, there or here: Quick, everyone buy Turn, Magic Wheel!