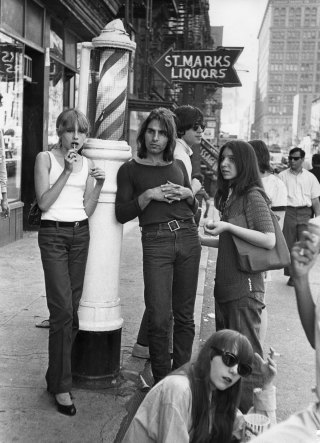 The New Yorker has published the first serial excerpt of St. Marks Is Dead.
"You grew up on St. Marks Place?" people sometimes ask me, as if they didn't know children could. Or, "You grew up on St. Marks Place?" implying that I seem too normal to come from a place known for Mohawks and tattoo parlors. Then, invariably, these strangers pity me for having missed the street's golden era. St. Marks bohemians—those who were Beats in the fifties, hippies in the sixties, punks in the seventies, or anarchists in the eighties—often say that the East Village is dead now, with only the time of death a matter of debate. New Yorkers are street-proud, and every neighborhood invites its share of good-old-days lamenting. But just as St. Marks Place has long been an amplified corner of the city—louder, drunker, more garish than its neighbors—today it seems to evoke a more intense nostalgia.
Read the whole thing here.