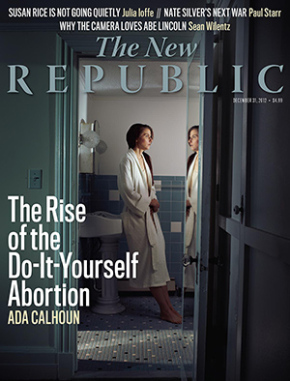 I wrote the cover story of this week's New Republic: "The Rise of DIY Abortions," about the Jennie Linn McCormack case in Idaho and what it says about changing U.S. abortion law.
Jennie Linn McCormack was 14 when she had her first baby. It was 1993, and she was in junior high in southeast Idaho, where she's always lived and where she still lives now. Blond, petite, and fine-featured, she did tap, ballet, drill team, and cheerleading. She started spending time with an 18-year-old boy in her group of friends. Because he was older and she was a virgin, she trusted him when he said nothing bad would happen if they had sex. The first time they did, she got pregnant.
Continue reading here.